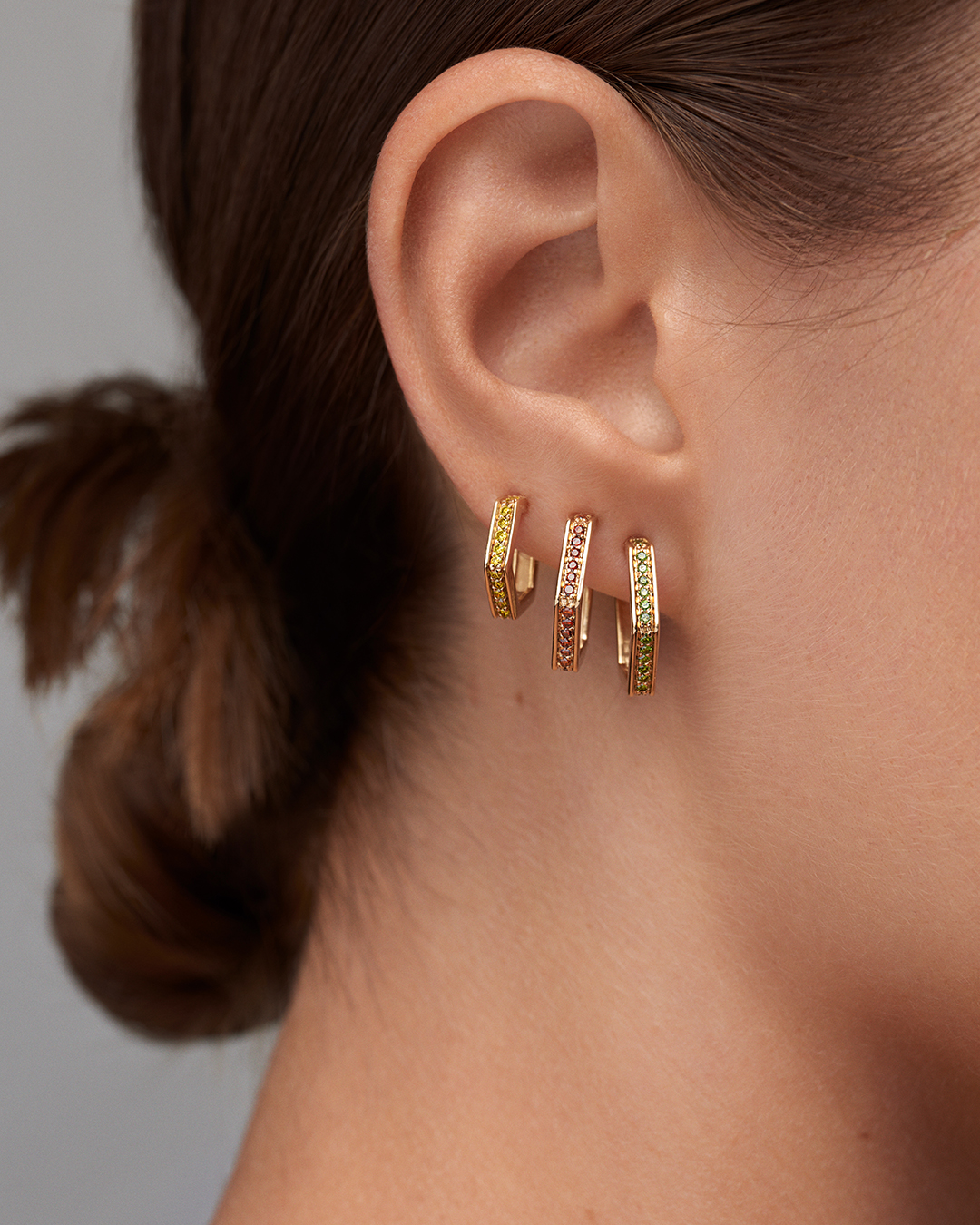 [aelia_currency_selector_widget title="" widget_type="buttons" currency_display_mode="show_currency_code"]
Earring 16mm 18k gold (5,41 g) mounted with 0,21 ct diamonds Sold individually

THE FORTIS COLLECTION "Made to last" There is a saying – Fortis favours the bold.The collection is built around the concept of shapes: the hexagon and the circle. A Fortis piece is considered to be a modern family heirloom – something so durable it can stand the test of time.

Free shipping

14 day returns

Downpayment with Klarna
Kolour's Jewelry offers free delivery by UPS. Delivery Time: 3-7 days. All orders are shipped with UPS and require a signature upon delivery. UPS usually operate between 9am–6pm on business days. You can specify an alternate daytime delivery address when ordering, for example your work address (recommended). We are unable to deliver to post office (P.O.) boxes.